Lease versus Loan
Should You Buy or Lease a Car?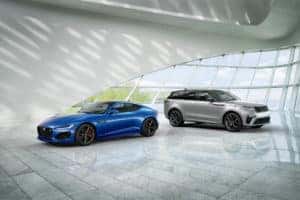 Whether you choose to buy or lease your next car depends on you. You should factor in your goals, budget, and personal preferences for your decision.
Leasing and buying cars have their benefits in their own unique ways. The key is determining which benefits matter the most to you. Before you begin your search for your next Jaguar, you should look over what you want to get out of your loan or lease, what terms you're comfortable with, and the financial implications.
Below are some of the best benefits of leasing a car, followed by some of the best reasons for buying a car. Take a look and decide for yourself which option appeals the most to you. Let this information help drive your decision. If you have any questions, feel free to give us a call! Our team is knowledgeable and can help guide you through which process may be best for you.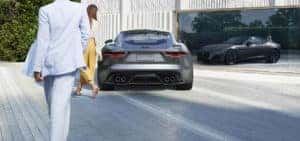 Lease vs. Loan
Review the benefits of leasing vs. financing your new Jaguar vehicle. Jaguar Financial Group takes you from dreaming about a Jaguar vehicle to driving one.
WHY A LEASE?
Decide up front how long you want to drive the vehicle.
You will enjoy lower monthly payments, fewer maintenance costs and flexible mileage options typically.
Learn about a single-pay lease where you will not have a monthly payment by paying the entire amount at the beginning of the lease (also known as a one-pay lease).
Enjoy convenient lease-end options: at lease maturity, trade in your Jaguar vehicle for a new one, buy it or select a different vehicle.
You'll be driving a newer car more frequently.
You'll never have to sell or trade in a vehicle.
There is no loan approval required.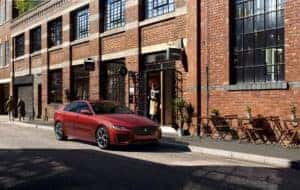 WHY A LOAN?
Get closer to the pride of ownership and build equity in your vehicle with every payment.
Drive where you want with unlimited mileage.
Enjoy the full benefit of the trade-in or resale value.
No restrictions on appearance; if you want your next Jaguar to be customizable or not be stressed about keeping it in Island quality condition, it's typically better to buy your next Jaguar rather than lease it.